Ladies need ladies! We need the close relationships, the Godly encouragement, the sweet laughter between friends, and the accountability!
Proverbs 27:9, "A sweet friendship refreshes the soul," and that's our goal in this Sunday School class. To encourage, edify, and refresh; to grow closer to one another as we grow closer to Christ.
Come join us for coffee, donuts, and good fellowsip, Sundays at 10!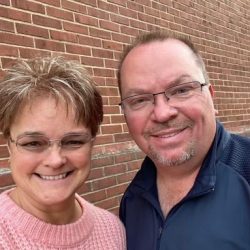 Tammy Farris
Pastor's Wife
Hello! My name is Tammy Farris and I lead the R.E.A.L Bible study. I believe it's incredibly important for ladies to have other ladies! Sweet, Godly friendships are so important today. I have two girls, two son-in-laws, and two grandaughters! Hurricane Chapel is my church family and I'm so thankful for each and every one of them.